Blanchardstown Baptist Church is an Independent Baptist Church which was established in 1992. We welcome people from every cultural background. Visitors to the services will find the following – a warm welcome; traditional hymns sung with passion; and an emphasis on sound Bible teaching. 
Save
We meet every Sunday at Riversdale Community College, Blanchardstown Road North (a short distance from the Blanchardstown Shopping Centre). See our full directions and map here. The GPS location co-ordinates are: 53.40144; -6.37923. Please see our list of times of church services.
Please phone Pastor Derry on 085 702 1425 for further information.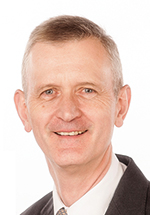 Pastor Derry O'Sullivan
Born and bred in County Cork, Pastor Derry came to know Christ while a student at UCC. After graduating, he moved to the UK for work and became involved in Leeds City Mission in his spare time. There the Lord called him into full-time ministry. For five years, Pastor Derry pastored a church in the south of England before being burdened to plant Bible-believing churches in his home country. In 1989, he returned to Ireland and started Blanchardstown Baptist Church. In 1992, Blanchardstown Baptist Church was officially chartered as an assembly. Pastor Derry lives in Blanchardstown with his wife Wendy. They have three grown-up children.
If you have any questions, feel free to ring Pastor Derry on 085 702 1425 or email contact@bbc.ac. Save Save
Save
Save
Save